Dois-je com­men­cer par la légen­daire toque de The­lo­nius Monk tel un couvre-chef de roi afri­cain, ou par le col­lier en cau­ris de Jeanne Lee ?
Tout ce qui attire le musi­cien jazz vers l'A­frique ori­gi­nelle se loge autant dans le plus petit appa­rat qu'en métaphysique.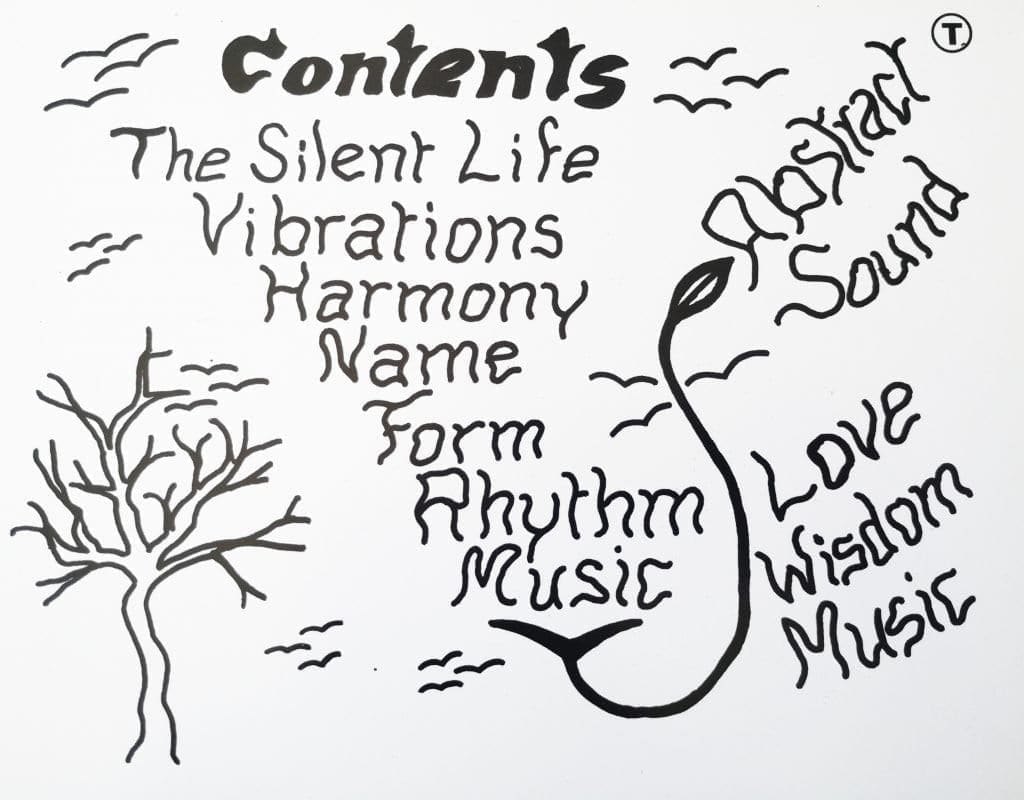 Le Free rend au cos­mos ses salves de matières disloquées.
Dans le pays du jazz, divi­ni­tés, révo­lu­tion, ima­gi­naire s'é­pa­nouissent dans une fresque hallucinante.
L'A­frique n'est pas loin ou son reflet trou­blé de fantasmes.
Le Cos­mic Bro­the­rhood de Jackie Mc Lean ou The Celes­trial Com­mu­ni­ca­tion Orches­tra d'A­lan Sil­va dépassent la condi­tion maté­rielle ; cet appel on le sup­pose venir d'O­rient, d'un cos­mos, de là où siègent les esprits.
Dans la seconde par­tie du XXe siècle – à l'ins­tar de Mal­com X, le Black-Pan­ther qui devient El-Hajj Malek El-Shab­bazz – des musi­ciens tels Abdul­lah Ibra­him ou Yusef Lateef adoptent l'is­lam comme gage de résis­tance à des années d'op­pres­sion blanche.
Le sublime solo de flûte de Yusef Lateef avec le Connan­ball Adder­ley sex­tet. A voir impé­ra­ti­ve­ment l'in­con­tour­nable film/portrait de Y.Lateef "Bro­ther Yusef" de N.Humbert et W.Penzel.
Jeanne Lee chante Hiro­shi­ma ; dans "Tears for Johan­nes­burg" Abbey Lin­coln scande les noms des peuples spo­liés par l'apartheid.
"A por­trait of Mal Wal­dron" docu­men­taire 1997
De la minute 4,26 à la minute 5,12 le chant poi­gnant d'Ab­bey Lin­coln avec l'or­chestre de Max Roach quand elle scande le nom des tri­bus per­sé­cu­tées en Afrique du Sud dans la chan­son "Tears for Johan­nes­burg"
Au dos du vinyle "The Quest" de Sam Rivers, il est signi­fi­ca­tif cet avion décou­pé dans une carte du monde comme en plient les enfants dans du journal.
Les titres de Miles, Min­gus ou Bird frôlent d'autres géo­gra­phies : "Sketches of spain" , "Tijua­na Moods", "Begin the Beguine".

John Mc Laugh­lin s'ar­rime à l'Inde. Alice Col­trane se pas­sionne pour l'hin­douisme, ses musiques – "Ptah", "Man­tra" – témoignent d'un deuxième lan­gage don­né à son onirisme.
A l'in­verse, Gato Bar­bie­ri, Rabih Abou-Kha­lid, Tri­lok Gur­tu, Djan­go, Her­me­to Pas­coal, Chris McGre­gor, marient leurs racines au jazz uni­ver­sel­le­ment partageable.
Miriam Make­ba illu­mi­ne­ra de son Afrique du Sud les "night spots" de N‑Y et Las Vegas.
"Front­line" de René Vau­tier, de 2,55 à 3,47 la pro­fes­sion de foi poli­tique de la chan­teuse Miriam Makeba
Cette effer­ves­cence laisse ses pierres d'angle, ses tré­sors méconnus.
En mai 1968 un pia­niste fran­çais Jef Gil­son prend le der­nier avion en par­tance de Paris bou­le­ver­sé par la grève géné­rale. Blo­qué à Tana­na­rive il fonde Jef Gilson/Malagasy avec ces musi­ciens mal­gaches affu­tés à l'im­pro­vi­sa­tion, char­gés de l'éner­gie inouïe des lais­sés pour compte.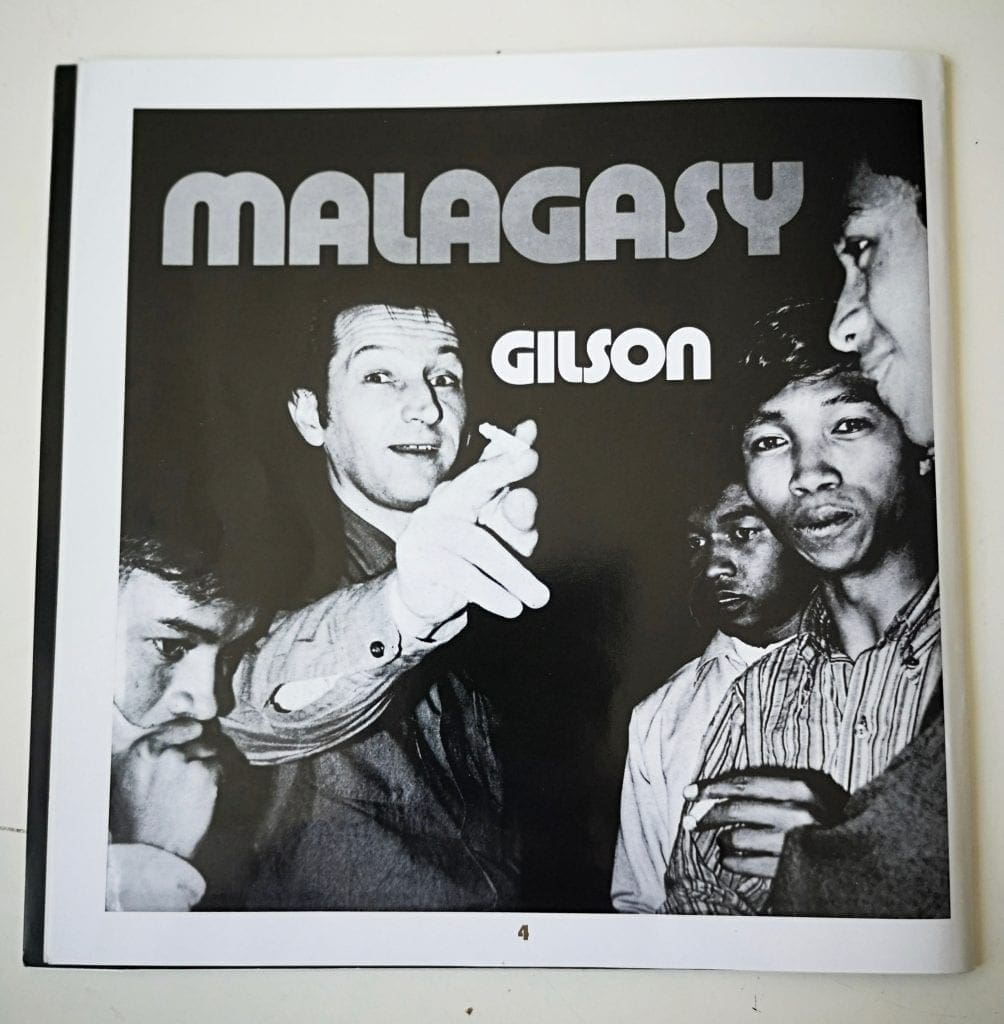 Dans une autre île la "Négri­tude" de l'an­tillais Jacques Cour­sil bou­cane sa trom­pette dans le fluide de l'histoire.
Des mânes ances­trales enivrent d'o­céan des ADN endormis.
J'é­tais par­ti de la toque de Monk, j'au­rais pu débu­ter par les gris-gris de Kirk, les musi­ciens de l'Art Ensemble de Chi­ca­go visages cou­verts de pein­tures tri­bales, le cos­tume afro-cos­mique de Sun Ra qui dira : "Plus je consi­dère le monde d'au­jourd'­hui et la mois­son des pos­sibles, plus j'aime l'i­dée de l'impossible".
Les musi­ciens sont les com­pa­gnons d'une vie, la virée des Billy Har­per, Hen­ry Grimes, Car­la Bley dans un demi siècle des­sine nos cartes intimes.
Le Jazz est une constel­la­tion, la World Music est affaire de clan, de trans­mis­sion réglée.
Ros­well Rudd du mul­ti­ra­cial Libe­ra­tion Music Orches­tra don­ne­ra plus tard son panache au "Mali Cool" de Tou­ma­ni Diabaté.
David Mur­ray fusion­ne­ra des métriques de lave avec les maîtres cari­béens du Gwo-Ka.
Stan Getz inven­te­ra des confluences où la Sam­ba rêvasse à côté du candomblé .
Des musi­ciens japo­nais se vêtent des rêves impor­tés de Chi­ca­go, d'Alabama.
La RDA est folle de musique noire et d'An­ge­la Davis.
En Europe – terre d'ac­cueil pour musi­ciens échoués – les labels
ECM, Enja, BYG don­ne­ront des sillons à semer aux enfants d'Amérique.
Le nor­vé­gien Jan Gar­ba­rek avec le bré­si­lien Nana Vas­con­ce­los, joue­ra ses images boréales, si loin du "Strange Fruits" de Nina Simone.
Hank Jones et Cheick Tidiane Seck com­posent un bré­viaire métisse : "Sara­la".
Archie Shepp convie la confré­rie gnaoui de Tan­ger, la musique est possession.
Dol­lar Brand (Abdul­lah Ibra­him ndlr) adapte le tra­di­tion­nel Waya-Wa Egoli.
" A Bro­ther With Per­fect Timing " consa­cré à Abdul­lah Ibra­him, de 21.02 à 23.00 un très beau moment de concert au Sweet Basil.
Le jamaï­cain Ernest Ran­glin effleure de son swing le Calypso.
La "Sono mon­diale" brûle les che­mins des migra­tions anciennes, les routes du milieu.
Le Rap est l'ap­pren­ti sor­cier d'un syn­cré­tisme ravi­vant d'obs­cures mémoires.
Voi­là le jeu des MIGRATIONS SONORES ; le stu­dio à Paris où Don Cher­ry enre­gis­tra Mu est celui d'un autre voya­geur sen­sible, Pierre Barouh aux amours brésiliennes.
Maria Bethâ­nia et Pau­lin­ho da Vio­la (extrait du film "Sara­vah" de Pierre Barouh-1972)
Les conti­nents alignent leurs pla­nètes, offrent le sang-mêlé aux Ori­shas des origines
Ce voyage dans le temps avait ses pré­cur­seurs. Avec Afro-Eur­asian Eclipse, Duke Elling­ton – né en 1899 – révé­lait l'ailleurs qui a tou­jours han­té le Jazz. Ode à la PULSATION, ani­misme vibra­toire, sacré tur­bu­lent qui ajuste fan­fares aux pou­voirs des fétiches – chef-d'œuvre de celui qui ins­pi­ra les plus auda­cieux musi­ciens du siècle où se déchai­ne­ra la fabu­leuse aven­ture de l'en­re­gis­tre­ment, de la dupli­ca­tion, de l'hy­bri­da­tion sans garde-fou des algèbres sonores.
Duke Elling­ton – Did­je­ri­doo