Dois-je commencer par la légendaire toque de Thelonius Monk tel un couvre-chef de roi africain, ou par le collier en cauris de Jeanne Lee ?
Tout ce qui attire le musicien jazz vers l'Afrique originelle se loge autant dans le plus petit apparat qu'en métaphysique.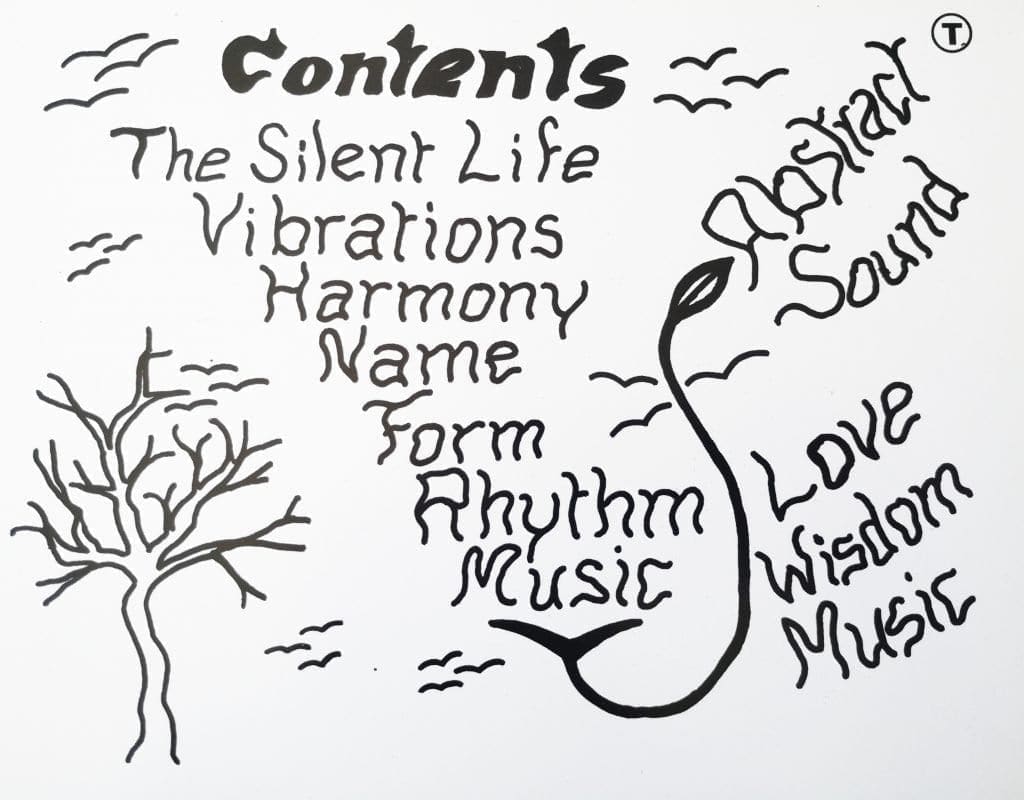 Le Free rend au cosmos ses salves de matières disloquées.
Dans le pays du jazz, divinités, révolution, imaginaire s'épanouissent dans une fresque hallucinante.
L'Afrique n'est pas loin ou son reflet troublé de fantasmes.
Le Cosmic Brotherhood de Jackie Mc Lean ou The Celestrial Communication Orchestra d'Alan Silva dépassent la condition matérielle ; cet appel on le suppose venir d'Orient, d'un cosmos, de là où siègent les esprits.
Dans la seconde partie du XXe siècle - à l'instar de Malcom X, le Black-Panther qui devient El-Hajj Malek El-Shabbazz - des musiciens tels Abdullah Ibrahim ou Yusef Lateef adoptent l'islam comme gage de résistance à des années d'oppression blanche.
Le sublime solo de flûte de Yusef Lateef avec le Connanball Adderley sextet. A voir impérativement l'incontournable film/portrait de Y.Lateef "Brother Yusef" de N.Humbert et W.Penzel.
Jeanne Lee chante Hiroshima ; dans "Tears for Johannesburg" Abbey Lincoln scande les noms des peuples spoliés par l'apartheid.
"A portrait of Mal Waldron" documentaire 1997
De la minute 4,26 à la minute 5,12 le chant poignant d'Abbey Lincoln avec l'orchestre de Max Roach quand elle scande le nom des tribus persécutées en Afrique du Sud dans la chanson "Tears for Johannesburg"
Au dos du vinyle "The Quest" de Sam Rivers, il est significatif cet avion découpé dans une carte du monde comme en plient les enfants dans du journal.
Les titres de Miles, Mingus ou Bird frôlent d'autres géographies : "Sketches of spain" , "Tijuana Moods", "Begin the Beguine".

John Mc Laughlin s'arrime à l'Inde. Alice Coltrane se passionne pour l'hindouisme, ses musiques – "Ptah", "Mantra" – témoignent d'un deuxième langage donné à son onirisme.
A l'inverse, Gato Barbieri, Rabih Abou-Khalid, Trilok Gurtu, Django, Hermeto Pascoal, Chris McGregor, marient leurs racines au jazz universellement partageable.
Miriam Makeba illuminera de son Afrique du Sud les "night spots" de N-Y et Las Vegas.
"Frontline" de René Vautier, de 2,55 à 3,47 la profession de foi politique de la chanteuse Miriam Makeba
Cette effervescence laisse ses pierres d'angle, ses trésors méconnus.
En mai 1968 un pianiste français Jef Gilson prend le dernier avion en partance de Paris bouleversé par la grève générale. Bloqué à Tananarive il fonde Jef Gilson/Malagasy avec ces musiciens malgaches affutés à l'improvisation, chargés de l'énergie inouïe des laissés pour compte.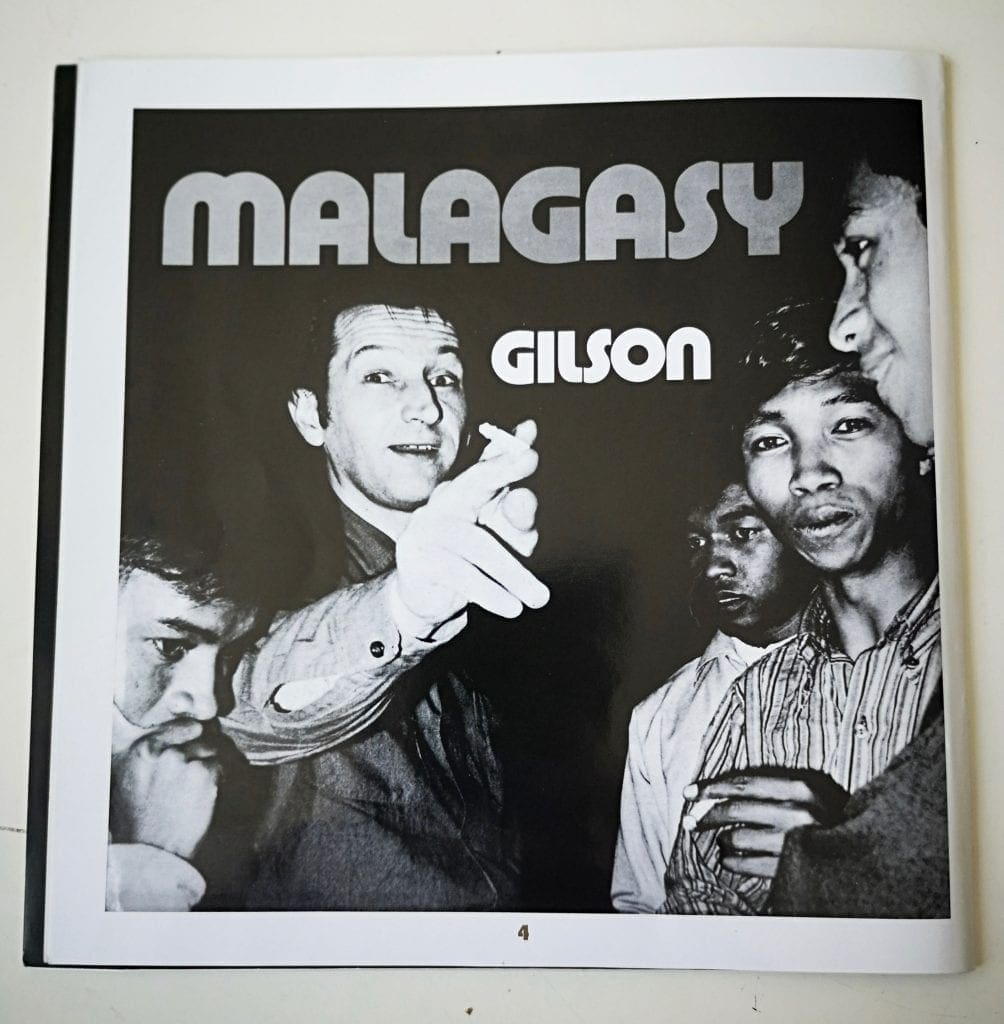 Dans une autre île la "Négritude" de l'antillais Jacques Coursil boucane sa trompette dans le fluide de l'histoire.
Des mânes ancestrales enivrent d'océan des ADN endormis.
J'étais parti de la toque de Monk, j'aurais pu débuter par les gris-gris de Kirk, les musiciens de l'Art Ensemble de Chicago visages couverts de peintures tribales, le costume afro-cosmique de Sun Ra qui dira : "Plus je considère le monde d'aujourd'hui et la moisson des possibles, plus j'aime l'idée de l'impossible".
Les musiciens sont les compagnons d'une vie, la virée des Billy Harper, Henry Grimes, Carla Bley dans un demi siècle dessine nos cartes intimes.
Le Jazz est une constellation, la World Music est affaire de clan, de transmission réglée.
Roswell Rudd du multiracial Liberation Music Orchestra donnera plus tard son panache au "Mali Cool" de Toumani Diabaté.
David Murray fusionnera des métriques de lave avec les maîtres caribéens du Gwo-Ka.
Stan Getz inventera des confluences où la Samba rêvasse à côté du candomblé .
Des musiciens japonais se vêtent des rêves importés de Chicago, d'Alabama.
La RDA est folle de musique noire et d'Angela Davis.
En Europe - terre d'accueil pour musiciens échoués - les labels
ECM, Enja, BYG donneront des sillons à semer aux enfants d'Amérique.
Le norvégien Jan Garbarek avec le brésilien Nana Vasconcelos, jouera ses images boréales, si loin du "Strange Fruits" de Nina Simone.
Hank Jones et Cheick Tidiane Seck composent un bréviaire métisse : "Sarala".
Archie Shepp convie la confrérie gnaoui de Tanger, la musique est possession.
Dollar Brand (Abdullah Ibrahim ndlr) adapte le traditionnel Waya-Wa Egoli.
" A Brother With Perfect Timing " consacré à Abdullah Ibrahim, de 21.02 à 23.00 un très beau moment de concert au Sweet Basil.
Le jamaïcain Ernest Ranglin effleure de son swing le Calypso.
La "Sono mondiale" brûle les chemins des migrations anciennes, les routes du milieu.
Le Rap est l'apprenti sorcier d'un syncrétisme ravivant d'obscures mémoires.
Voilà le jeu des MIGRATIONS SONORES ; le studio à Paris où Don Cherry enregistra Mu est celui d'un autre voyageur sensible, Pierre Barouh aux amours brésiliennes.
Maria Bethânia et Paulinho da Viola (extrait du film "Saravah" de Pierre Barouh-1972)
Les continents alignent leurs planètes, offrent le sang-mêlé aux Orishas des origines
Ce voyage dans le temps avait ses précurseurs. Avec Afro-Eurasian Eclipse, Duke Ellington - né en 1899 - révélait l'ailleurs qui a toujours hanté le Jazz. Ode à la PULSATION, animisme vibratoire, sacré turbulent qui ajuste fanfares aux pouvoirs des fétiches - chef-d'œuvre de celui qui inspira les plus audacieux musiciens du siècle où se déchainera la fabuleuse aventure de l'enregistrement, de la duplication, de l'hybridation sans garde-fou des algèbres sonores.
Duke Ellington - Didjeridoo