While jazz is regaining popularity with millennials thanks, in large part, to hybrid compositions by black musicians haunted by its social and militant DNA, it's clear that in France, the genre is represented by a rather inward-looking white elite.
Jazz is a music that has ended up mutating over the centuries into several different forms and definitions. One of these – and undoubtedly the most vibrant – is still relevant today: like much originally black music, jazz encompasses a range of social realities depending on where it spreads. "Jazz is, with hip-hop, the most literal form of the rebellions that play out within black American music as well as in our society", explained saxophonist Marcus Strickland to the French daily newspaper Libération in 2016, in an article describing how many black musicians of American jazz's Generation X re-appropriated the Black Lives Matter social movement through their compositions. "Jazz is a battle", claimed the Californian trumpeter Ambrose Akinmusire in Jazz Magazine in February 2019 on the release of his latest record Origami Harvest, in which we see the racial tensions in the United States that are a recurrent theme in his work. It is not surprising that jazz is injected with militancy and takes on a socio-identity guise in the country of its birth.
Nor is it a surprise that these characteristics should be found in the jazz played by musicians who see it as the perfect medium for expressing their hybridisation that results from the diasporic big bang that gave rise, in particular, to the "Black Atlantic". Conceptualised by the British essayist and historian Paul Gilroy in 1993 in his essay of the same name, this term refers to a particular blackness that blends African, American, British and Caribbean cultures.
Diasporic big-bang
In the United Kingdom, in London to be precise, musicians from what is a flourishing jazz scene with plenty of appeal in Europe and the United States are the perfect embodiment of this "culture of the Black Atlantic". Of African descent, they are the young sons and daughters of African and Caribbean immigrants and their gazes are definitively focused on the African continent.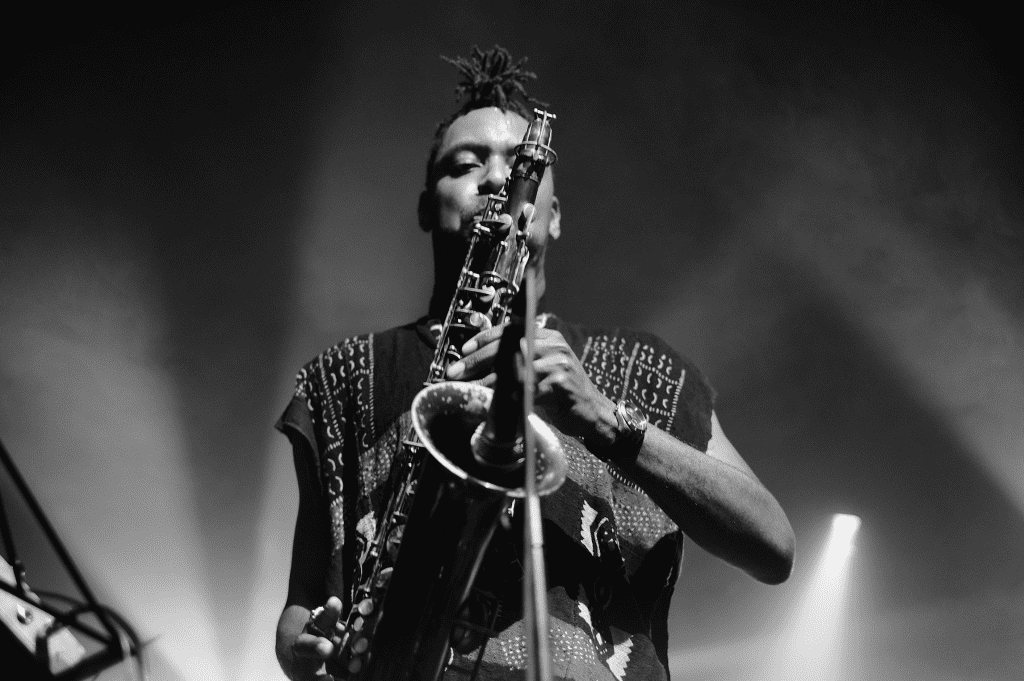 They include the saxophonist Shabaka Hutchings, who, as well as joining up with South African musicians in his group Shabaka and The Ancestors, released a record with another of his groups, Sons of Kemet, in 2018, that celebrated leading female figures in the struggle for black emancipation. From London to Ghana via the United States and South Africa (Your Queen is a Reptile). The singer Zara McFarlane, of Jamaican origin, highlighted her Caribbean heritage on her third album Arise and paid tribute to "kumina", Jamaican folk music imported by enslaved people from the Congo. Soca and calypso are on the menu for the drummer Moses Boyd and his sidekick Binker Moses. And with no concession to compromise.
In France, jazz is from overseas
Another inescapable example comes in the form of Kokoroko, who take us on a journey from Gambia to Ethiopia, via Sierra Leone and Nigeria. They bring their cosmopolitan, colourful London with them. Slavery, colonisation, immigration, cultural melting pots… Themes that are hardly new on the French scene. But the intelligentsia trembles at the sound of the term "postcolonial", which it shamelessly associates with that other dirty word "communitarianism", still firmly convinced by cultural assimilation and only mentioning "overseas" problems when they spark public disorder in France. The addition of gwo ka – from which gwo ka jazz derives – to UNESCO's intangible heritage list only caused a stir in… Guadeloupe.
And what about African musicians who are paving the way in Paris, such as Hervé Samb and Alune Wade? Why are they so inconspicuous on festival bills? Many West Indian jazz musicians remain confined to the category of "jazz ultra-marin" [overseas jazz], as demonstrated by a recent radio program on TSF Jazz called "Note Bleue Outre-mer" [Blue Note Overseas]. The programme was a mishmash of artists such as the genius that is the pianist Alain Jean-Marie, a craftsman of biguine jazz, the pianist Grégory Privat and the drummer Arnaud Dolmen (who can currently be seen in Netflix's American production, The Eddy, courtesy of Damien Chazelle).
Towards a new generation ?
« (…) We're still suffering the consequences of a system in which the gaze of the coloniser diminishes the colonised. When I see the current contribution provided by musicians of Caribbean origin to jazz in London, I inevitably think of the fact that the English have shown greater respect for the cultures of the peoples they once colonised », the saxophonist Jacques Schwartz-Bart revealed to Telerama in 2018. One of these musicians stamped as « Caribbean » tells us: « Yes, there are black musicians who have graduated from the Conservatoire National Supérieur de Musique et Danse in Paris, but the classic path is almost out of reach for them. We're fighting to make sure our music isn't subconsciously side-lined by programmers for special 'Antillean' shows where jazz meets the zouk ».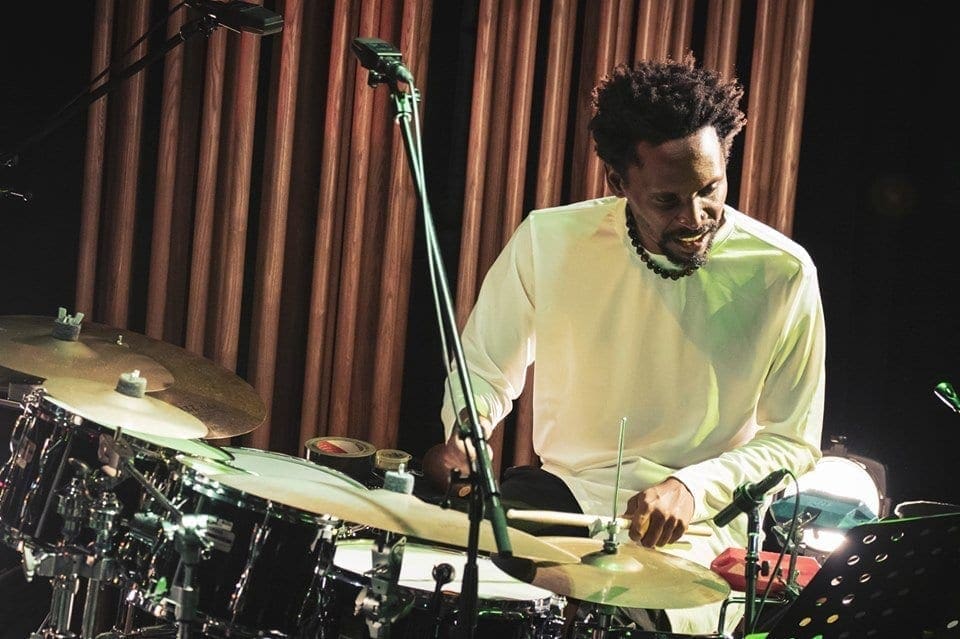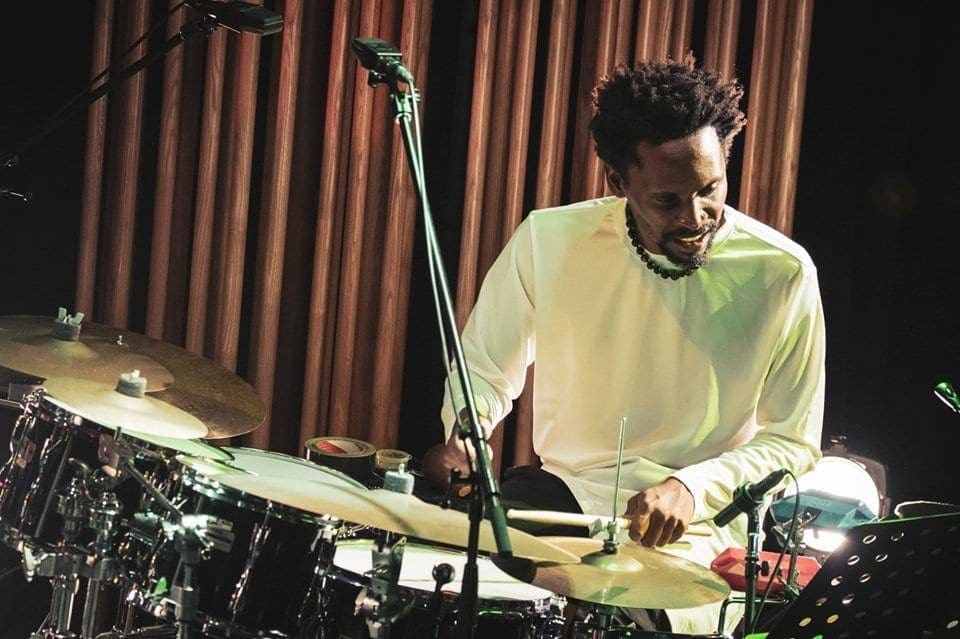 But according to another who we interviewed, things are changing. « A new generation is emerging and, with it, I dare to believe that the French jazz scene will be more colorful in the years to come ». Meanwhile, black French musicians are few and far between in the current jazz lexicon. And for that particular musical genre in such a multicultural society is quite an oxymoron!