What is the role of music today in our modern societies? Traditionally, when we think of music we tend to focus on composers, performers or on music compositions themselves, but rarely on the listeners and this despite the fact that we live in an age where the average person, given the omnipresence of music devices, spends hours "listening" to music every day.
Up to the 20th century all music was live, therefore a social practice with direct interaction and close proximity between musicians and the audience. There was no amplification nor technologies to record and reproduce music. The technological changes have radically altered this historical reality, enabling the isolated consumption of mass-produced music, eliminating what Walter Benjamin described as the "Aura" of art works, detaching often music from the traditional music communities and places that created it and thus modifying the sociological and psychological experience of music listening.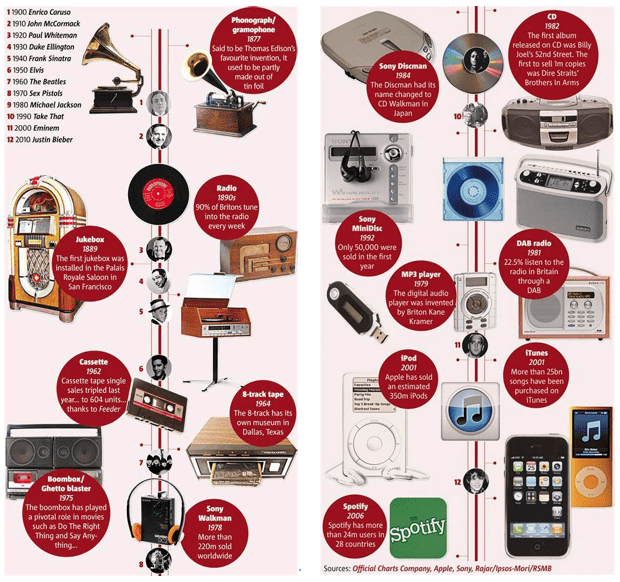 In fact, how much music do we hear on a daily basis? Does the background music we inadvertently or unwillingly hear in movies and videogames, in advertisement or in stores, in taxis and hotel lobbies or on the streets we walk, count as music listening? Thanks to new technologies from the phonograph and electric instruments to radio and then records, the making of music has changed more in the last century than in all of its previous history. Yet, these remarkable transformations brought about by pioneering analog technologies in the 20th century might even pale when compared to the changes unleashed by music streaming and the digital revolution of the last decades.
Music streaming has revolutionized music in multiple ways. It has not only transformed the music industry but also reshaped music making and our consuming practices. New technologies have exponentially increased mobility and miniaturization of music playing devices leading to an omnipresence of music in our modern life that has transformed our very idea of music. At the same time more and more material from different music traditions is coming into contact, creating new music encounters. And perhaps even if we are often unaware of this, how we listen has changed just as much as music production and distribution, if not more.
To critics of this new state of things, the quality of music listening has worsened. On the one hand, our present day cultures of listening appear radically fragmented, as our time and attention span are evermore reduced and we are being constantly targeted as potential consumers. We bathe permanently and often involuntarily in music to the point of becoming indifferent to it. Our ears become numb and we end up hearing without listening anymore.
New technologies also allow us to live in music solipsism and protect ourselves from unwanted imposed sound environments. It seems as if music no longer connects us but allows us to isolate ourselves at any moment and in any place with our headphones and personal playlists into our own musical worlds. From this gruesome perspective music disconnects us not only from one another but also from reality and it can be ultimately reduced to a sort of a dopamine or a feel-good sonic pill effect. The fact that any piece of music is available in a single click creates a taken-for-granted mentality that tends to ignore the value of music. Furthermore, music is increasingly subservient to commercial and publicity dynamics: publicity finances it and publicity uses it. Thereby completing a full circle, turning music into a commodity and a useful marketing component that sells itself at the same time.
Music listening has indeed changed and is arguably more complex today, but it is not hopeless, and there are other ways of listening. Current technologies have truly globalized music and abolished music barriers, giving us instantaneous accessibility not only to the latest music but also to the music from all the world and from most of music history. Today we have an unprecedented situation where young generations can have easier access to Bob Marley's music, than people had when he was alive. And, if we so desire it, we can hear more of Bach's music now over 250 years after his death, than any Leipzig inhabitant contemporary of Bach could have even dreamt to hear in his own lifetime. It's up to us as listeners to enrich our experiences through the opportunities and challenges that the new technologies offer.
Yarden Erez - Bach Menuet 1&2 in G Oud vers
COVID-19 brought live music performance to a dramatic halt and has undoubtedly represented a tremendous crisis for the music industry worldwide. Paradoxically, while the music business was suffering, music in our homes helped to keep many of us sane during the long months of confinement. As other sectors, and despite the challenges, several initiatives tried to maintain music activities and migrated online. Institutions such as the Berlin Philharmonic offered online concerts and access to archives of music concerts. Even massive events such as the World Music Expo took place online. New opportunities and models have appeared, but most of all it has been a moment of reckoning for music professionals and music lovers with regards to the role of music in our contemporary society and the future of the industry. Through the ordeal of the pandemic we have come to realize how important live music is for music. Despite all the online solutions we still need to listen to live music together.
Heitor Villa Lobos - Bachianas Brasileiras nº5 - Berlin Philharmonic
In this dynamic musical context it's important to constantly remember the centrality of music listening and it's new meanings, to find active ways of listening and try to understand the importance of these collective experiences.
Music encounters can be seen as examples of different music traditions listening to one another. The NASA placed a message aboard Voyager 1 and 2, a kind of time capsule, intended to communicate a story of our world to extra-terrestrials which included recordings with Bach's music in what one day may become an intergalactic music encounter.
Closer to home we can listen to a few "Bach musical encounters" with Brazil, the Middle East and Africa. As such they show another facet of globalization beyond economics. They constitute an example of new engaged ways of listening through musical dialogues where we can see the result of unique forms of cultural exchange.
These interpretations reveal different ways to listen to Bach and music in general. As such, they are an invitation to explore further what music listening means in the 21st century and to become more aware of its hidden potentials.
Bach musical encounters
Hughes de Courson - Lambarena, Bach To Africa
Eyüpcan Açıkpazu, Wassim Soubra - Bach Partita No.2 in C Minor, Ney and Piano
BrinTzig - Concerto BWV 1043 J.S.Bach
Daniel Estrem - Prelude from cello suite no 2 J S Bach
By the same author :
« Portraying the city through music »
« Narcocorridos : A musical tradition perverted by violence ? »
« Modern urban troubadours : Beggars or buskers ? »