While jazz is regai­ning popu­la­ri­ty with mil­len­nials thanks, in large part, to hybrid com­po­si­tions by black musi­cians haun­ted by its social and mili­tant DNA, it's clear that in France, the genre is repre­sen­ted by a rather inward-loo­king white elite.
Jazz is a music that has ended up muta­ting over the cen­tu­ries into seve­ral dif­ferent forms and defi­ni­tions. One of these – and undoub­ted­ly the most vibrant – is still rele­vant today : like much ori­gi­nal­ly black music, jazz encom­passes a range of social rea­li­ties depen­ding on where it spreads. "Jazz is, with hip-hop, the most lite­ral form of the rebel­lions that play out within black Ame­ri­can music as well as in our socie­ty", explai­ned saxo­pho­nist Mar­cus Stri­ck­land to the French dai­ly news­pa­per Libé­ra­tion in 2016, in an article des­cri­bing how many black musi­cians of Ame­ri­can jazz's Gene­ra­tion X re-appro­pria­ted the Black Lives Mat­ter social move­ment through their com­po­si­tions. "Jazz is a bat­tle", clai­med the Cali­for­nian trum­pe­ter Ambrose Akin­mu­sire in Jazz Maga­zine in Februa­ry 2019 on the release of his latest record Ori­ga­mi Har­vest, in which we see the racial ten­sions in the Uni­ted States that are a recur­rent theme in his work. It is not sur­pri­sing that jazz is injec­ted with mili­tan­cy and takes on a socio-iden­ti­ty guise in the coun­try of its birth.
Nor is it a sur­prise that these cha­rac­te­ris­tics should be found in the jazz played by musi­cians who see it as the per­fect medium for expres­sing their hybri­di­sa­tion that results from the dia­spo­ric big bang that gave rise, in par­ti­cu­lar, to the "Black Atlan­tic". Concep­tua­li­sed by the Bri­tish essayist and his­to­rian Paul Gil­roy in 1993 in his essay of the same name, this term refers to a par­ti­cu­lar bla­ck­ness that blends Afri­can, Ame­ri­can, Bri­tish and Carib­bean cultures.
Diasporic big-bang
In the Uni­ted King­dom, in Lon­don to be pre­cise, musi­cians from what is a flou­ri­shing jazz scene with plen­ty of appeal in Europe and the Uni­ted States are the per­fect embo­di­ment of this "culture of the Black Atlan­tic". Of Afri­can des­cent, they are the young sons and daugh­ters of Afri­can and Carib­bean immi­grants and their gazes are defi­ni­ti­ve­ly focu­sed on the Afri­can continent.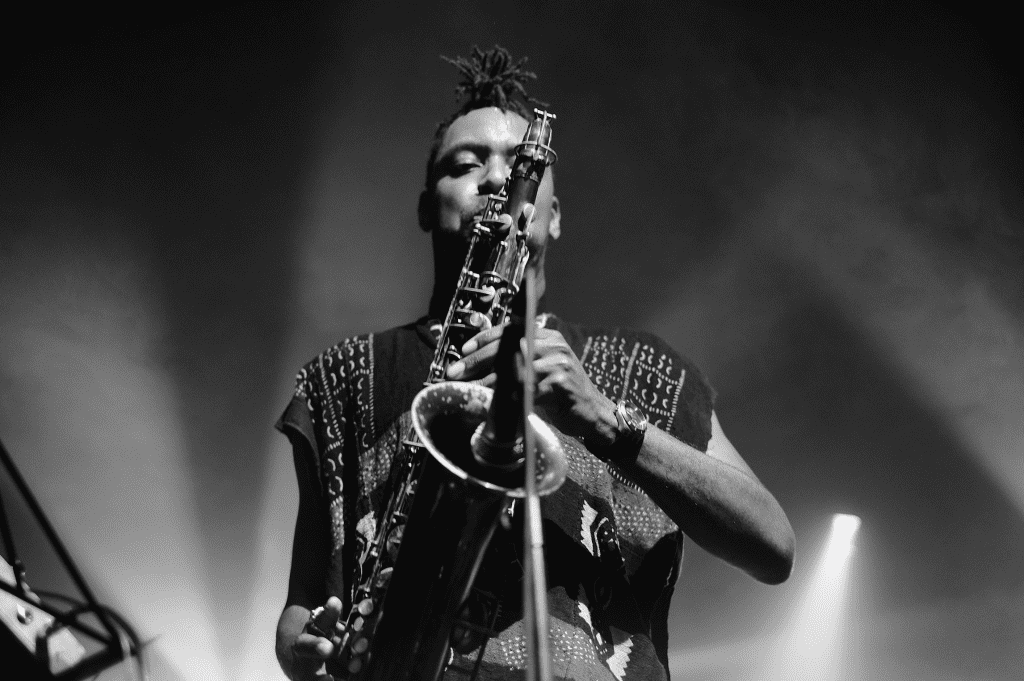 They include the saxo­pho­nist Sha­ba­ka Hut­chings, who, as well as joi­ning up with South Afri­can musi­cians in his group Sha­ba­ka and The Ances­tors, relea­sed a record with ano­ther of his groups, Sons of Kemet, in 2018, that cele­bra­ted lea­ding female figures in the struggle for black eman­ci­pa­tion. From Lon­don to Gha­na via the Uni­ted States and South Afri­ca (Your Queen is a Rep­tile). The sin­ger Zara McFar­lane, of Jamai­can ori­gin, high­ligh­ted her Carib­bean heri­tage on her third album Arise and paid tri­bute to "kumi­na", Jamai­can folk music impor­ted by ensla­ved people from the Congo. Soca and calyp­so are on the menu for the drum­mer Moses Boyd and his side­kick Bin­ker Moses. And with no conces­sion to compromise.
In France, jazz is from overseas
Ano­ther ines­ca­pable example comes in the form of Koko­ro­ko, who take us on a jour­ney from Gam­bia to Ethio­pia, via Sier­ra Leone and Nige­ria. They bring their cos­mo­po­li­tan, colour­ful Lon­don with them. Sla­ve­ry, colo­ni­sa­tion, immi­gra­tion, cultu­ral mel­ting pots… Themes that are hard­ly new on the French scene. But the intel­li­gent­sia trembles at the sound of the term "post­co­lo­nial", which it sha­me­less­ly asso­ciates with that other dir­ty word "com­mu­ni­ta­ria­nism", still firm­ly convin­ced by cultu­ral assi­mi­la­tion and only men­tio­ning "over­seas" pro­blems when they spark public disor­der in France. The addi­tion of gwo ka – from which gwo ka jazz derives – to UNESCO's intan­gible heri­tage list only cau­sed a stir in… Guadeloupe.
And what about Afri­can musi­cians who are paving the way in Paris, such as Her­vé Samb and Alune Wade ? Why are they so incons­pi­cuous on fes­ti­val bills ? Many West Indian jazz musi­cians remain confi­ned to the cate­go­ry of "jazz ultra-marin" [over­seas jazz], as demons­tra­ted by a recent radio pro­gram on TSF Jazz cal­led "Note Bleue Outre-mer" [Blue Note Over­seas]. The pro­gramme was a mish­mash of artists such as the genius that is the pia­nist Alain Jean-Marie, a crafts­man of biguine jazz, the pia­nist Gré­go­ry Pri­vat and the drum­mer Arnaud Dol­men (who can cur­rent­ly be seen in Netflix's Ame­ri­can pro­duc­tion, The Eddy, cour­te­sy of Damien Chazelle).
Towards a new generation ?
« (…) We're still suf­fe­ring the conse­quences of a sys­tem in which the gaze of the colo­ni­ser dimi­nishes the colo­ni­sed. When I see the cur­rent contri­bu­tion pro­vi­ded by musi­cians of Carib­bean ori­gin to jazz in Lon­don, I inevi­ta­bly think of the fact that the English have shown grea­ter res­pect for the cultures of the peoples they once colo­ni­sed », the saxo­pho­nist Jacques Schwartz-Bart revea­led to Tele­ra­ma in 2018. One of these musi­cians stam­ped as « Carib­bean » tells us : « Yes, there are black musi­cians who have gra­dua­ted from the Conser­va­toire Natio­nal Supé­rieur de Musique et Danse in Paris, but the clas­sic path is almost out of reach for them. We're figh­ting to make sure our music isn't sub­cons­cious­ly side-lined by pro­gram­mers for spe­cial 'Antillean' shows where jazz meets the zouk ».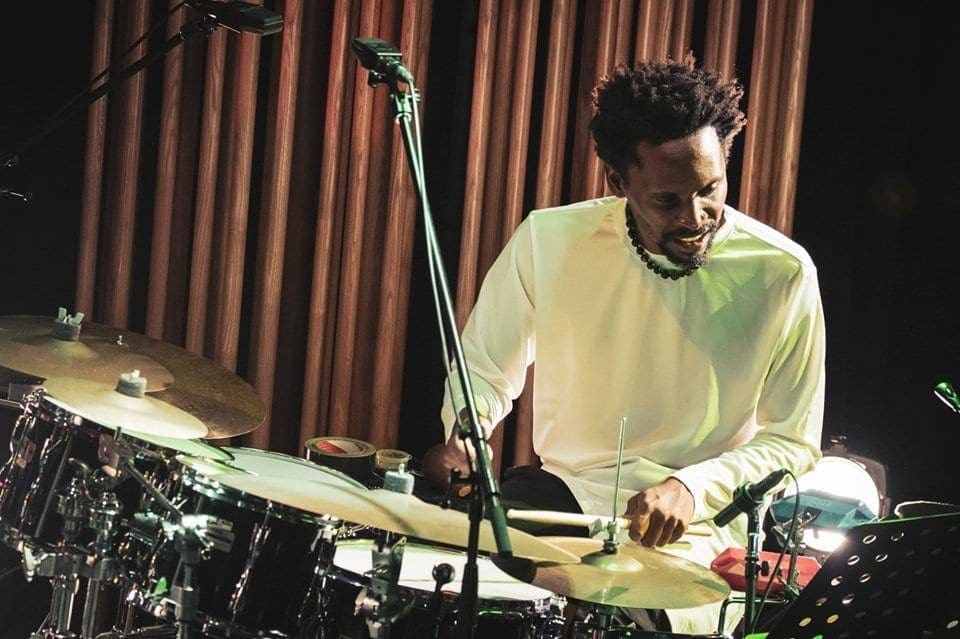 But accor­ding to ano­ther who we inter­vie­wed, things are chan­ging. « A new gene­ra­tion is emer­ging and, with it, I dare to believe that the French jazz scene will be more color­ful in the years to come ». Meanw­hile, black French musi­cians are few and far bet­ween in the cur­rent jazz lexi­con. And for that par­ti­cu­lar musi­cal genre in such a mul­ti­cul­tu­ral socie­ty is quite an oxymoron !